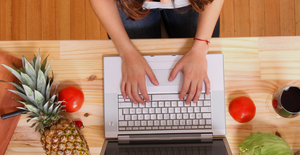 Online eCourse
Get $100 Off if registered before August 15
Join me in this 3 month live webinar series where we will explore the role toxicity plays in our kids who are struggling with learning, behavior, and other neurological and physiological issues.  There will be a lecture every other week, and a Q & A session in the weeks in between.  This will give parents a chance to try to implement something from the lecture and then ask questions before moving on to the new topic.  

Topics include (but schedule is subject to modifications): 
     •Introduction to Neurological Disorders
     •The Role of Nutrients in Brain Development, Food Sensitivities, Pyroluria
     •Eliminating Toxins from the Environment
     •EMF and Dirty Electricity
     •The Basics of Detoxification
     •Moving Lymph - getting the toxins out
     •The critters living inside us
     •Rebuilding the gut and system

Each session will include downloadable resources related to the topic of the week that you can implement immediately.  

The Sessions will be recorded for viewing at your leisure.  ​